Housing Co-operative Society Registration
Housing co-operative society registration is governed by respective state co-operative societies Act and register under Registrar of co-operative societies.
Start With Confidence
CA/CS Assisted | 4.8/5 Rating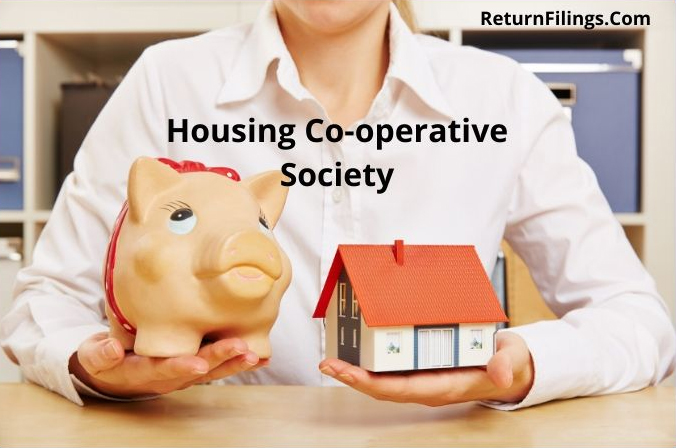 In India there are many residential colonies and apartment units where certain common facilities are provided using the pool of money collected from the residents. Some of the common facilities provided to residential colonies are gated security, watchman, water connection, reserved parking, visitor parking, and many other facilities as per the requirement of residents.
In order to serve the common facility to all residents, there is pooling of certain money contribution from every resident. Even after pooling of money there is requirement of management which is generally met by adopting the election for various post as working management or working committee. In India many housing welfare societies are working in unregistered form, there is no penalty on running a welfare society in un-registered form. In order to give this whole structure a legal co-operate form there come registration of Housing co-operative society.
To proceed for registration of housing co-operative society the first and foremost activity is identification and finalization of name, the proposed name of co-operative society should not be identical to any existing co-operative society and it does not resemble any State Government or Central Government and it comply with the provisions of Emblem & Names Act, 1950.
There must be a minimum of 10 members who shall propose to incorporate Housing co-operative society registration. Application shall be made to the registrar of respective State Government in proper form as per the respective State Government co-operative society Act along with all annexure. Registration of housing co-operative society is a matter of State Government governed by State Laws and registered by the Registrar of Co-operative Societies of the State. No person who is of unsound mind or who has not attained the age of majority can become the member of the society. State Government, Central Government or any other co-operative society cannot become member in Housing co-operative society.
The proposed housing co-operative society must draft its own bye-laws containing the working procedure of the society, its conduct of election, its member duties and responsibilities and various other factors. These by-laws need to be submitted along with application for registration of Housing Co-operative Society.
The Housing co-operative society registered shall have its own perpetual succession, meaning thereby the co-operative society must act independently irrespective of the admission and resignation of the members of the society. The registered housing co-operative society have its own common seal, it can enter into contracts, institute and defend suits and other legal proceedings and capable of doing all such things as necessary to serve its objective.
Post Registration, if require the members can move for the amendment of bye-laws considering to enlarge the scope and objective of the Housing co-operative society and to remove the anomalies and strengthen the loopholes in order to avoid litigation. This amendment in bye-laws must be approved by the majority of members through vote or any other manner as prescribed in initial registered bye-laws; if nothing is prescribed in initial bye-laws then vote is the mechanism to determine the majority of members seeking for amendment.
We at ReturnFilings.Com will understand the purpose of your proposed Housing co-operative society and thereafter will provide you analysis of registering covering almost all scenarios to carry out your activities effectively and efficiently.
Apart from above, even after obtaining registration under various laws, we at ReturnFilings.Com also fulfill various compliance on your behalf in order to ensure proper and smooth functioning of business and to avoid unnecessary interest or penalty for non-compliance. We at ReturnFilings.Com are determinate to provide end to end solution; our motto is you concentrate on your business while we at ReturnFilings.Com will take care of all your compliance need.