Import Export Code Number commonly known as IEC Number, this is PAN Based number required to export or import of any goods or services. All the benefit provided by Government to Exporters are linked on this IEC Number.
Start With Confidence
CA/CS Assisted | 4.8/5 Rating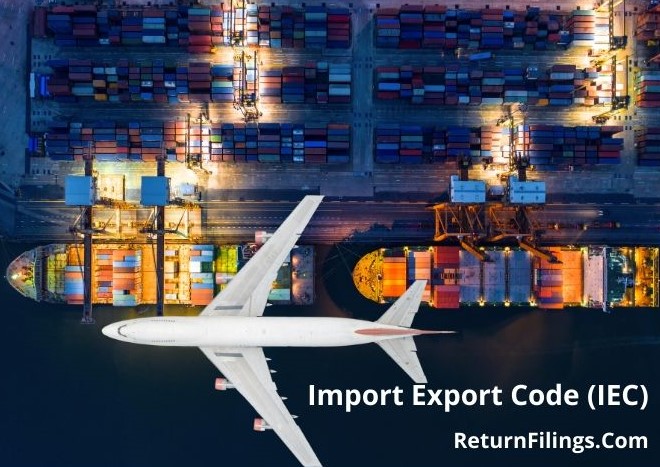 Import Export Code commonly known by its abbreviated name IEC Code. The IEC code is generated and granted by Director General of Foreign Trade (DGFT); the office of DGFT comes under the purview of Ministry of Commerce & Industry, Government of India. Import Export Code is mandatory for the entities engaged in import / export of goods or services. Through this IEC code the Government of India prepare its data for import and export of goods / services, further the entity is entitled to export benefits based upon the goods / services exported from its own IEC code. The application for generating new IEC Code is made on the official portal of DGFT which can be accessed on dgft.gov.in. Now the DGFT has made the entire process of application for Import Export code online and no physical application is accepted. Application for generating IEC code is mandatorily requires to be authenticated using a Digital Signature Certificate. Post application, DGFT shall verify the credentials of the application and then generate IEC code. Now IEC certificate is not available in physical format, DGFT issues Certificate of Electronic Importer – Exporter Code (e-IEC). This e-IEC can be verified online by clicking the link "View your IEC" on the official portal of DGFT i.e.
dgft.gov.in
. The IEC generated to the applicant is linked on the PAN of the applicant desirous of getting IEC code. Documents required for new IEC code or for modification / changes in existing IEC code:
Digital Photograph of Signatory Applicant (3 x 3 cms)
This Digital Photograph shall be of self in case of sole-proprietorship firm, Partners or Designated Partners in case of Partnership Firm / LLP, Director or Manager (Authorised Signatory) in case of registered Company and Karta in case of Hindu Undivided Family (HUF).
Registered Address details along-with copy of any Government utility bill.
This registered address proof utility bill shall not be later than 30 days, it must contain address which need to be mentioned on the e-IEC certificate. Registered Address shall contain any document such as Sale Deed / Rent Agreement / Lease Deed / Electricity Bill / Telephone Landline Bill / Mobile Post-paid Bill /  MoU / Partnership Deed etc. For Proprietorship address proof may be in form of Aadhaar / Passport / Voter Id. If the address proof does not contain the name of the applicant, then No Objection Certificate (NoC) by the owner of the premises need to be submitted along-with address proof.
Bank Certificate or cancelled Cheque in the name of the applicant
Bank Certificate is required only if cancelled cheque is not available, Bank Certificate shall be in format as specified in Form ANF2(I) to be issued on the official letterhead of the Bank. The Certificate of granted by Director General of Foreign Trade (DGFT) contains unique 10 digit Import Export Code commonly known as IEC Number. This is mailed on the registered mail-id of the applicant. The applicant can login on the portal of DGFT using the credentials mailed on his mail-id. For the purpose of modification in the Import Export code at any time after generation, user can modify it online after login and filing e-form for changes / modification required in Import Export code. With the ever changing the Law and regulatory requirements, we keep on track and advise the same on timely manner in order to ensure proper compliance. We at ReturnFilings.Com will understand the purpose of your IEC registration in India and thereafter will provide you detailed analysis mentioning the law requirement and compliance need to fulfil in order to operate it economically and efficiently. We at ReturnFilings.Com will provide you details of regulatory filings in order to ensure proper smooth and timely compliances. We at ReturnFilings.Com are determinate to provide end to end solution; our motto is you concentrate on your business while we at
ReturnFilings.Com
will take care of all your compliance need.