FSSAI Annual Return is required to be filed by all registered Food Business Units. Every Food Business Operator (FBO) need to file annual return in Form D1 or D2 to maintain its food business license.
Start With Confidence
CA/CS Assisted | 4.8/5 Rating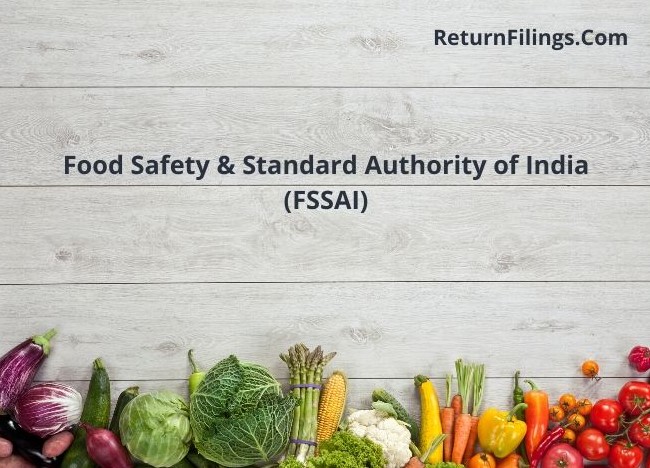 FSSAI Annual Return are required to be filed in Form D1 and D2. Form D1 is for all manufacturing units including importers but excluding Milk processing units. Form D1 is an annual return which contains particulars for the year ended on 31st March every year and is required to be file on or before 31st May every year.
Form D2 is applicable for milk processing units and it is a half-yearly return. It is applicable for FSSAI licence holder dealing in the business of milk producing, milk products and milk related items. Form D2 is filed for the period from 01st April to 30th September and from 01st October to 31st March every year.
Every Food Business operator (FBO) need to file FSSAI Annual return based upon the licences issued. In case any FBO obtains multiple licence then such FBO require filing return in respect of each and every active FBO Licence.
Certain entities are exempted from filing FSSAI Annual return, irrespective of the fact that they obtain and hold active FBO Licence. Entities engaged in the business of marketing of food products, wholesaling of food products, retailing of food products are exempted from filing FSSAI Annual Return. Certain other entities such as Fast food joints, Grocery stores, Canteens and Restaurant are also exempted from filing FSSAI Annual Return.
Information required for filing FSSAI Annual return are:
Name of the manufactured or handled or sold or imported or exported food product
Size of the bottle or can or any other package (such as PP) or bulk package
Quantity in Metric Tons
The selling price (SP) of per Kilogram (Kg) or per unit of packaging
The value
Imported or exported quantity in Kg
The list of information of countries or port where the products are exported
Rate per unit or per Kg of packaging C.I.F/F.O.B.
Annual Return in Form D1 is required to be filed by all Food Business Units except milk and milk products. On the other hand Form D2 Annual Return is required to be filed by all Milk and Milk products Food business units.
The penalty for late submission of FSSAI Annual return is determined as per FSSAI (Licencing and Registration) Regulations, 2011. In accordance with such regulations if any Food Business Operator (FBO) make delay in filing annual return or doesn't file Annual return then penalty shall be imposed. Quantum of penalty is INR 100 per day continues from due date of filing return upto date of delayed return.
With the ever changing Law and regulatory requirements, we keep on track and advise the same on timely manner in order to ensure proper compliance. We at ReturnFilings.Com will understand the purpose of your compliance for FSSAI Annual Return and thereafter will provide you detailed analysis mentioning the law requirement and compliance need to fulfill in order to operate it economically and efficiently. We at ReturnFilings.Com will provide you details of regulatory filings in order to ensure proper smooth and timely compliance. We at ReturnFilings.Com are determinate to provide end to end solution; our motto is you concentrate on your business while we at ReturnFilings.Com will take care of all your compliance need.