Direct Insurance Broker Licence, Reinsurance Broker Licence, Composite Insurance Broker Licence as regulated and granted as per IRDAI Broker Regulations 2018. All the compliance related filing need to be file online on IRDAI Portal.
Start With Confidence
CA/CS Assisted | 4.8/5 Rating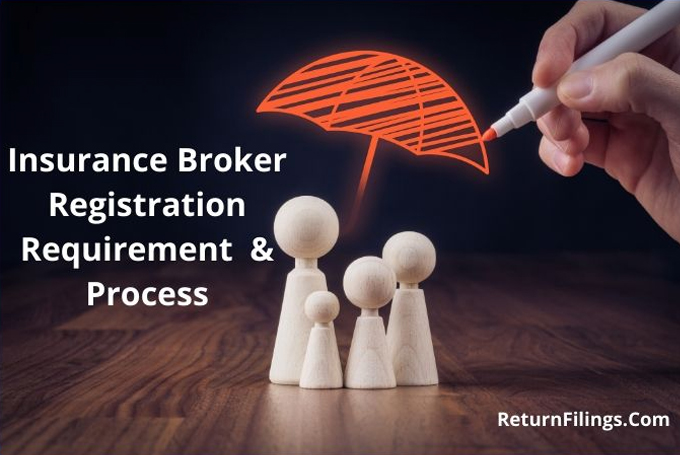 Insurance is very promising sector in India and is rapidly growing at a rate of 15%. This sector is provide awarding remuneration to Insurance Companies, Insurance Web Aggregator, Insurance brokers and those directly and indirectly associated with this sector. Insurance broker are considered as backbone of the Insurance Sector, this is the link point between the client and the Insurance provider. Almost all the General Insurance business in India is routed through Insurance Broker. Insurance Broker is the person / entity which is the face for the client which builds healthy relationship through their professional services. Insurance Broker act as a decision making resource for the client. In order to act as Insurance Broker the person / entity need to take licence from
IRDAI
(Insurance Regulatory and Development Authority of India). Licence to Insurance Broker are governed by Insurance Broker Regulations 2018 as amended from time to time. There are three types of Insurance Broker: 1. Direct Insurance Broker: Direct Insurance Broker use to sell the insurance policies to the client, in this category the broker need to sell the insurance product to the client and thereafter charge its commission from the insurance company for which it procures the insurance sale. To procure licence in this category there is minimum capital requirement of INR 75 lakhs. 2. Reinsurance Broker: Reinsurance Broker use to connect the client who want to take the insurance policy again with the Insurance Company. Re-insurance Broker is the chain between the Insurance Company and re-insurer. To procure licence in this category there is minimum capital requirement of INR 4 crore. 3. Composite Insurance Broker: Composite Insurance Broker is the person / entity who act as both Direct Insurance Broker and Reinsurance Broker. To procure licence in this category there is minimum capital requirement of INR 5 crore. Following entities can apply for Insurance broker Licence: • Any Company registered under Companies Act 2013 • Any LLP registered under Limited Liability Partnership Act 2008 • Any registered Co-operative Society • Any other person as recognized by the authority. Procedure for Licence procurement: • In order to procure Insurance Broker Licence, an application in Form B shall be submitted to IRDA. This is in regulation with Schedule I of Insurance Broker Regulations 2018. • Form B as specified shall be submitted along with fees of INR 25,000 for Direct Insurance Broker Licence, INR 50,000 for Reinsurance Broker Licence and INR 75,000 for composite Broker Licence. • Post submission of documents, fees and Form the authority may call for additional documents, such additional documents shall be submitted within 30 days of communication by the Authority. • The Licence issued by the Authority shall be valid for the 3 years from the date of issuance, subject to fulfillment of regulations as specified in Insurance Broker Regulations 2018. • Post grant of Licence, if the licence is near about to its expiry, then an application can be made to the authority for its renewal at-least 30 days prior to its expiry. We at ReturnFilings.Com will understand the purpose of your registration and getting licence for Direct Insurance Broker, Reinsurance Broker or Composite Insurance Broker. We will analyze your requirements as per IRDAI Broker Regulation 2018 and thereafter will provide you detailed scenario for registration and compliance to carry out your activities effectively and efficiently. Apart from above, even after obtaining registration under various laws, we at ReturnFilings.Com also fulfill various compliance on your behalf in order to ensure proper and smooth functioning of business and to avoid unnecessary interest and penalty for non-compliance. We at ReturnFilings.Com are determinate to provide end to end solution; our motto is you concentrate on your business while we at
ReturnFilings.Com
will take care of all your compliance need.