Legal Process Outsourcing
Legal Process Outsourcing refers to various support services pertaining to legal matters such as Contract Drafting, Document Review, Policy Preparation, Statutory Notices reply etc.
Start With Confidence
CA/CS Assisted | 4.8/5 Rating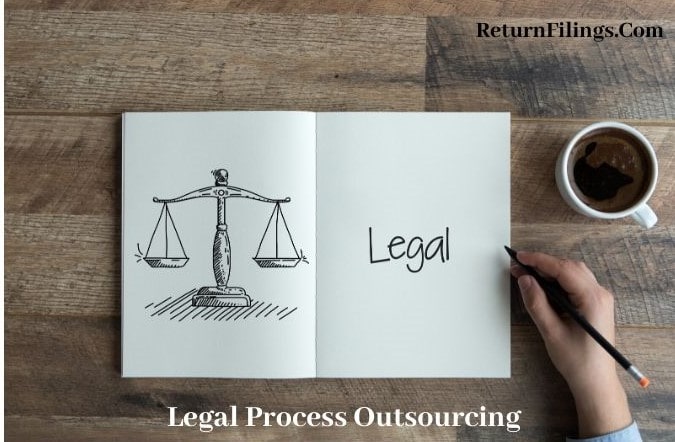 The entire organisation must come across with the documents and contracts on daily basis in order to run the organisation. All these documents or contracts by whatever nature once executed becomes a legally valid document and the organisation comes under contractual obligation in order to fulfil the contract. No any organisation runs in isolation, it also need to communicate with the outside world and sometimes involve proving any documents such as financial statement or extract of financial statement or any other document, so the organisation must also take care regarding the nature and extent of information to be shared with the outside world. We at ReturnFilings.Com will provide and assist the organisation in legal process outsourcing through the team of our professionally qualified professionals; our service of legal process outsourcing is very vast and depends on the size and nature of the organisation and as per the requirement of the organisation. Some of the services we offered are: •
Contract Drafting Services:
We need to evaluate the nature of work with its corresponding timelines and cost and provide
contract drafting
services being part of Legal Process Outsourcing. •
Contract Monitoring / Contract Review Services:
This type of service involve monitoring of contract as per actual performance and review of contract services, post analyse, we provide report on contract monitoring / contract review. •
Document Review Services:
We provide the analysis and the probable case scenarios based upon the review of documents. We also review document considering the legal angle and contractual obligation on the company being part of Legal Process Outsourcing. •
Electronic Discovery Services:
We assist the company in identification and discover of electronic documents which can be used by the company for legal or any other purposes. •
Medico Legal outsourcing support:
This type of service involves case screening, medical record screening, medical record review, medical expert's consultancy and opinion, clarifying medical language and abbreviations, preparation of synopsis and summaries, developing of case strategy, comprehensive drafting and other services as per requirement. •
Litigation Document Management:
In this type of service, we analyse the nature and position of litigation and thus advice and keep record of all the relevant documents and evidences pertaining to such legal matter being part of Legal Process Outsourcing. •
Bankruptcy Filing Services:
We analyse the entity scenario and proceed for documentation of bankruptcy filing, we prepare other supporting documents and also prepare report on roadmap towards bankruptcy. •
Pleading and Documentation:
This type of services includes reply of questionnaire raised by any government department, documenting and collecting relevant evidences in support of questionnaire raised by any government department, reply of notices by any government agencies etc. •
Document Drafting:
Document drafting in general cover services of drafting agreements, templates of invoices, templates of vouchers, letter to clients, application to any government authority, etc. •
Administrative and secretarial activities:
This type of services covers employment contract drafting, employment termination / resignation drafting, letter to clients, follow-up with clients, collation of time-sheet by staff etc. •
Proof Reading:
Before proving any document to outside environment, we conduct proof reading and provide valuable insight regarding the matters to be included or excluded that may influence the user behaviour. We at ReturnFilings.Com will assist and provide our services of Legal Process Outsourcing for your organisation; we make it happen through the team of our professionally qualified staff. We at ReturnFilings.Com will provide you value added services which will be based on our study after analysing your business scenario. We at ReturnFilings.Com are determinate to provide end to end solution; our motto is you concentrate on your business while we at
ReturnFilings.Com
will take care of all your legal process support services and other compliances needs.